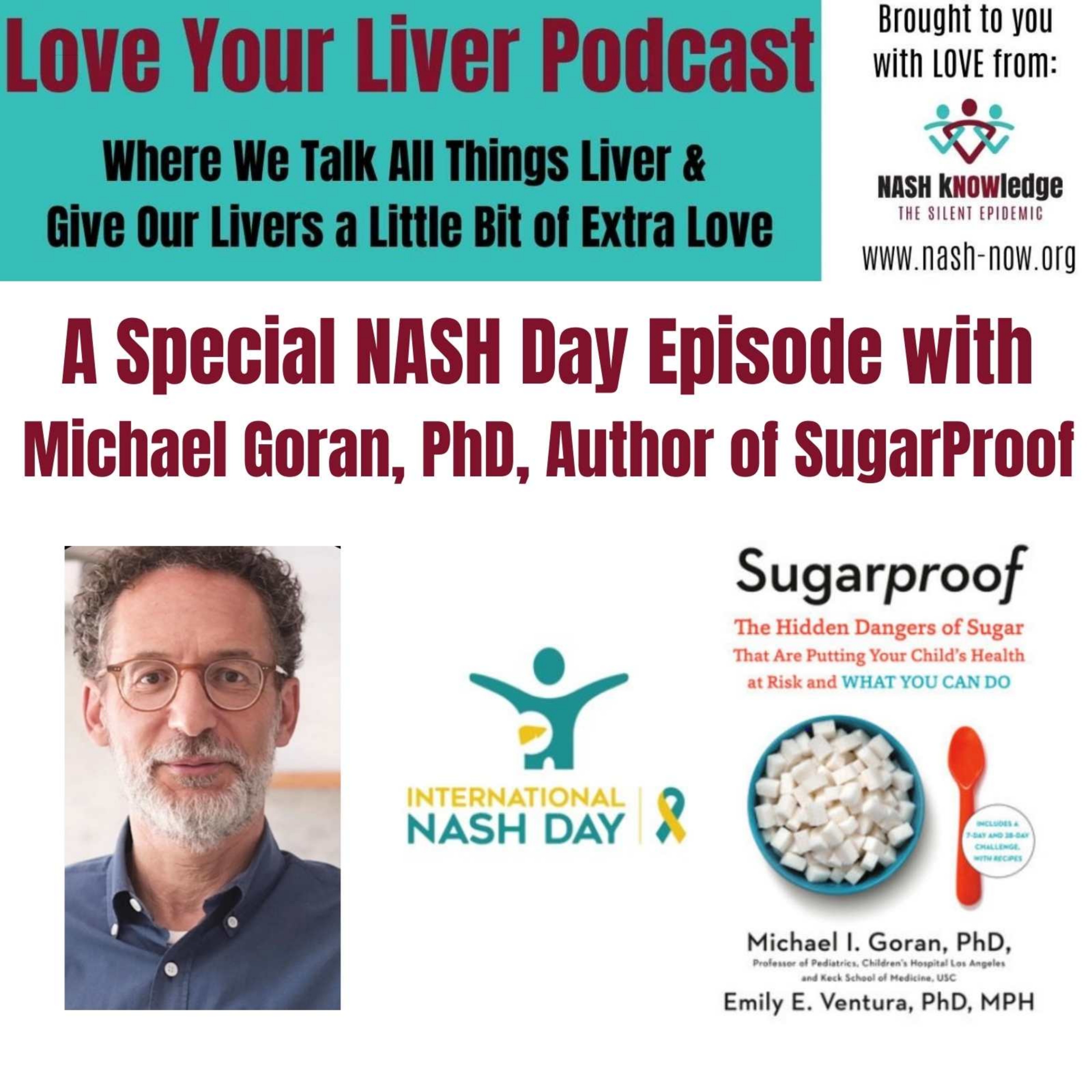 Most of us know that sugar can wreak havoc on adult bodies, but few realize how uniquely harmful it is to the growing livers, hearts, and brains of children. In this special International NASH Day episode of our NASH kNOWledge Love Your Liver podcast, Dr. Michael Goran provides great insight into the impact of too much added sugar in our kid's diets and how we can "sugarproof" our kids and families.
In addition to being the author of Sugarproof, a USC Professor of Pediatrics and Program Director for Diabetes and Obesity at Children's Hospital Los Angeles, Michael Goran, has found that too much sugar doesn't just cause childhood obesity; it can cause health issues in kids who are not overweight, including fatty liver disease, prediabetes, and elevated risk for eventual heart disease. 
In a groundbreaking study, Dr. Goran's team conducted a detailed analysis of the sugary products that kids love and found that these yogurts, cereals, sodas and juices often had more sugar than advertised and also contained different types of sugar than were being disclosed. Children today are not just consuming more sugar than ever, but they are consuming sugars that are particularly harmful to them - and their parents don't even know it. 
Michael I. Goran, PhD, is one of the world's most widely recognized experts in childhood nutrition and obesity research, with more than thirty years of experience as a researcher, mentor, and educator. He is a Professor of Pediatrics at the University of Southern California, Keck School of Medicine; Co-Director of the USC Diabetes and Obesity Research Institute; and leads the Program in Diabetes and Obesity at Children's Hospital Los Angeles. He holds the Robert C. and Veronica Atkins Endowed Chair in Childhood Obesity and Diabetes. Dr. Goran is a native of Glasgow, Scotland, and received his PhD from the University of Manchester, UK.