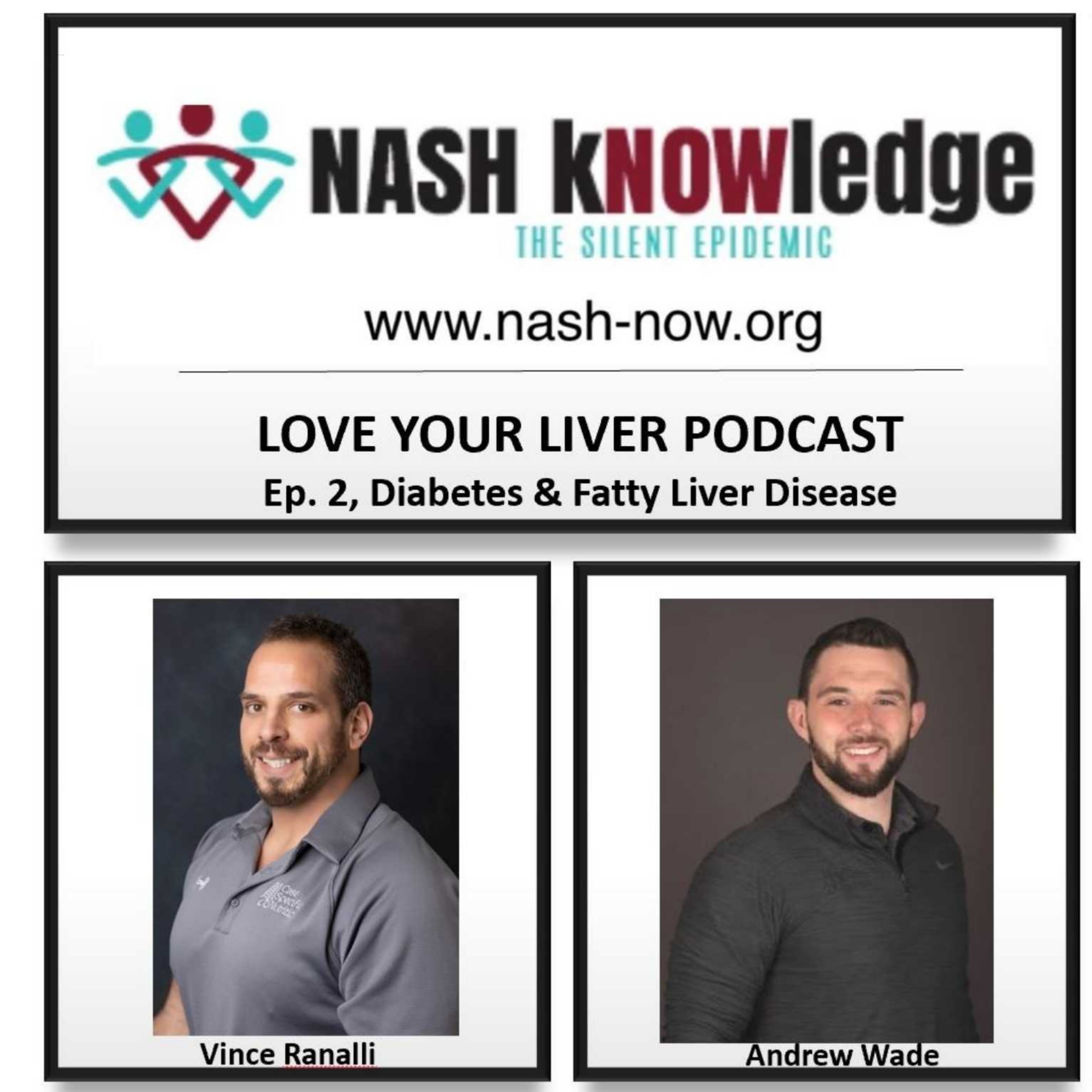 Meet Andrew Wade, MS, RDN, LDN, CSSD and Vince Ranalli from Case Specific Nutrition/Case Specific Meal Prep for our second "Love Your Liver" episode where they talk about diabetes prevention, diabetes and the link to fatty liver disease.
Diabetes is a huge risk factor for fatty liver disease and up to 80% of diabetics have a fatty liver. Be sure to check out NASH kNOWledge's informative one-page infographic about diabetes & fatty liver disease.
Andrew consults with clients every day and is on our Board of Directors at NASH kNOWledge, and Vince spends his time teaching their Diabetes Prevention Program and runs their meal prep company, spending lots of time in the kitchen.
Meet Andrew:
Andrew Wade, MS, RDN, LDN, CSSD is a Registered 
Dietitian, and owner of Case Specific Nutrition (CSN), 
a Dietitian Group Practice with 6 locations in 
Pittsburgh, PA and the surrounding area. CSN has 
various contracts servicing fitness centers, corporate 
wellness initiatives, health and rehabilitation sites, 
and family medical offices. 
Andrew completed his Master's in Wellness & Human 
Performance at the University of Pittsburgh and is 
currently credentialed as a Certified Specialist in 
Sports Dietetics (CSSD). In addition to his nutrition 
practice, Andrew is the creator of the accountability 
mobile app "Rate My Day", the co-founder of the 
online habits course "Optilife Academy", the author of 
the book "Marathon Ready Runner's Nutrition Guide: 
a quick reference tool", the Producer of the CSN3M 
Podcast, and the owner of the Case Specific Wellness 
Fitness Center.
Meet Vince:
Vince is an incredibly talented, passionate and professional community health educator with extensive experience planning, organizing and providing health education programs to the community. Vince earned his Bachelor's Degree in Exercise Science from Slippery Rock University as well as his Master's Degree in Exercise Physiology from the University of Pittsburgh. Vince is also a trusted and well-known Diabetes Prevention Lifestyle Coach who has organized programs throughout the Pittsburgh area!
Vince's versatile background in the health and wellness industry has equipped him with the skills and empathy required to motivate and direct community groups and individuals to take control of their health. Vince is committed to reducing chronic disease in his community and looks forward to supporting you!
Vince is also the CEO and majority owner of Case Specific Meal Prep, a joint effort with Case Specific Nutrition!